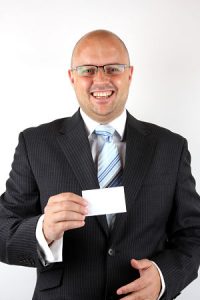 A couple of weeks ago I shared some ideas for golf tournament goodie bags.
This related idea for sponsorship benefits is worth mentioning: Even if your tournament tends to have more male participants than female, don't discount goodie bag items that target women. I've found many players like taking something home to share with their significant other.
But to make this work for you and your sponsor / donors, please include a little "show and tell" to properly market it  This can go a long way in helping to activate the sponsorship gift.  
This sounds – and IS — ridiculously simple. Yet it's rarely done and is a useful tip to encourage someone to take action on a sponsored gift.
Remember "Show and Tell" when you were a kid in grade school? You'd take something to school you found interesting – a snake in a jar, a train-flattened penny, a decorated wooden box — and the teacher would have you stand in front of the class and tell about it.
In using this concept at your golf tournament dinner, have someone (the auctioneer or you) show and tell the players what is in those goodie bags. Perhaps explain that it has relevant contents for their spouses / girlfriends (if it does). 
How to do it?  It's best if the auctioneer takes a bag, physically removes an item from it, holds it up, and shows it to guests while telling about it. 
"I wanted to point out two easily overlooked gifts. Look for this fluorescent green paper," you will say, holding it up, "It's for a free manicure from Nails Etc. It's good for guys or gals, so share this with your wife if you won't use it. Also find THIS business-size card from Jeweler XYZ. That'll get you a free watch battery." 
This simple act adds value to your goodie bag and boosts the visibility of the donor, dramatically increasing the odds that the donation will make it into the right hands and be used … which is the ultimate goal of the donor or sponsor who gave you the item. It's about "activating" the connection.
Oh, and if sponsorship is something you want to learn more about, be sure to check out my upcoming webinar, Sold Out Event Sponsorships.  It's one of twelve benefit auction courses I'm offering as part of Auction Summer School, running July 14-25, 2014.